PRAISE
Reviews of Melbourne Buyers Advocates – Parker Buyer Advocates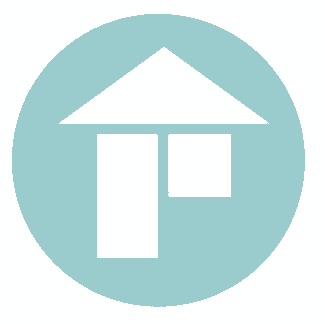 Lisa P
We were in the market to buy for the last few years and had let a few properties go at auction. We didn't have the time to continue this cycle and just needed to fast track the process and get the job done.
We found the initial chat with Lisa with expert advice about strategy as well as the expert advice regarding areas & property, why they may or may not be a good investment to be the most helpful to us. We also appreciated having the leg work done for us, in terms of property inspections.
By engaging Parker Buyer Advocates our confidence to buy was boosted and our weekends were no longer consumed with property inspections, saving our personal time for what we wanted to do with it. Once we purchased our investment property, Parker Buyer Advocates after purchase support connected us with excellent value, exceptional, fantastic to work with professionals to manage our property moving forward.
Thanks to the Parker Buyer Advocates team we purchased during one of the busiest times of our lives and we wouldn't have got it done without your expert guidance and support.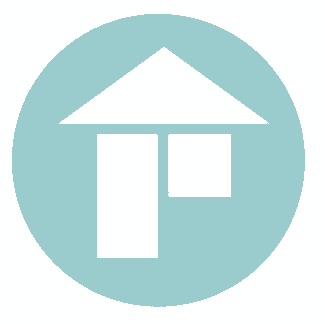 Boris Romero
After having shopped around a numerous Buyer agencies in Melbourne Parker Buyers were the only one who provided allocation of the expert buyer team to my case. From the very beginning Lisa along her team (Madeleine and Karen) oversaw my requirements in a professional manner and materialised my plan.
There are a significant advantages of hiring a Buyers Avocate: – They know the market – The potential tenant will eradicate all the overheads of buying a investment property – Buyer agent knows the end-to-end process. – Passive investors normally don't have time to select the right property at the right time -Buyer agent might have off-the-market properties
With Parker Buyer Advocates we enjoyed constant update of my case, hand-to-hand process where independent advice was provided and an ample variety of options that met my selection criteria.
The team was really friendly. They make you feel like you are dealing with people you have already met. You always have a prompt response and works tirelessly
I highly recommend Parker Buyer Advocates as they met all my expectations. They are a team who work and put in an enormous effort to achieve what you are looking for! They keep you constantly posted about the progress of the entire process in a timely manner and also provide that important independent advice that you necessitate when purchase an investment property.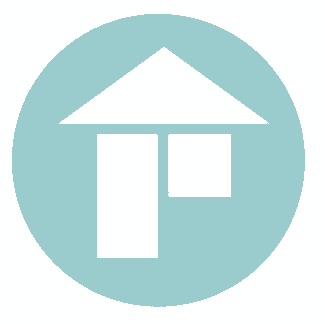 P & S
In searching for a place we would often not be able to talk to each other on the spot about the unit, one person would need to handle the agent, and the other look around. There was also the stress of looking, unable to find units, wondering whether we'll find something, dealing with agents, or if our expectations were too high. The competition was also intense, We realised we needed help.
P did some research behind buyers agents and went looking for different buyers agents, and was comparing different peoples websites. She came across a couple of forum posts touting you, and saying how well it was to work with you.
In Ps words, it was your website Meet Lisa page that really was the key. It was straight up, and laid out exactly who and who you don't want using your services. It gave a proper sense of what you do, in detail. It wasn't just a "call us for a quote" in comparison to other buyers agents. It also seemed like you weren't just out for the sale for the sake of the money, it seemed like you had the client interest at heart.
It was the ability to form some sort of connection, and not just a numbers/checkbox/sale-centric robot. You were able to work out quickly what would work for us and what wouldn't. You were able to get our brief quickly, translate it and give us tangible results and help hold our hand through the process.
You were also our kind of people, able to talk on a personal level and not just business – people we enjoy talking to and having around us.. This helped us feel a lot more comfortable through the process, keeping us on track and reminding us when needed. Having you and your staff there helped reduce a layer of stress, in the search, dealing with agents, all the overhead, and having a personal touch gave us comfort that we were in the right hands.
Absolutely above and beyond. Lisa and the staff exceeded expectations and held our hands at all the important parts to give us excellent service.
Just keep doing what you're doing!
Absolutely recommend Parker Buyers Advocacy. And we'd come back!

Trent Nunn & Kathryn Maric
Every home you recommended for us was on the mark
Thank you all very much for helping Kate and I with our recent purchase in Reservoir. You have been an exceptionally professional team to work with from my first phone calls with Karen and Lisa through to the ongoing support and advice post-purchase.
Your guidance throughout the entire process was invaluable. You made both Kate and me very comfortable and we were always completely confident that you were working in our best interest – a trait that was particularly important for me. Every home you recommended for us was on the mark and we couldn't be happier with our new property – we love the location and can't wait to bring the home up to its full potential.
Once again, thank you very much to all of you and we absolutely will engage your awesome company again when we next look to purchase.

Jason Tran
A wonderful seamless service.
I am a full – time worker in the financial industry, and full – time research student. I had no time to look for a house and do all the proper due-diligence involved, leaving me hamstrung for many years. This time, I decided that I needed an advocate to work on my behalf to help me make the most confident and informed decision about what would perhaps be one of the largest purchases in my life.
After being recommended to Parker's Investment and the initial call with Lisa, I began working closely with Melinda who was absolutely fabulous. She had great depth, knowledge and experience in the real estate industry which was exactly the person I was looking for. She communicated every week at least two – three times with me to ensure I was up to date, and she answered every single question I had about every location. She also helped me feel confident in every decision I made based on my first home and investment needs.
As a first home buyer, I don't know what I would have done without an Advocate like Melinda, or one who wasn't as experienced- her strategic thinking and her feel for Melbourne is perhaps what I would say are the most important qualities of an experienced advocate. In the end, we didn't end up buying where we initially were looking (north) and ended up out in the west where she bid and negotiated on my behalf! It was a great investment and a great first home buyers choice at a fantastic price, so thankyou Parker's Investment!
~
A wonderful seamless service. Melinda was professional, who did her due diligence and research in regards to all areas and properties that we considered. She made me confident in every single decision we took, and I leant on her expertise quite heavily. She always came up with the right goods.
Parker Buyers Advocacy definitely lived up to our expectations and provided the promised service.
Their knowledge and expertise was most helpful to us. The amount of research and thought that went into researching different properties and areas. Along with the level of communication and the patience to handle all of my questions, concerns and worries.
We really appreciated Parker Buyers Advocacy dealing with all the intermediaries i.e. broker, conveyance, building / pest inspection. They organised every single thing to do including the due diligence & comparables to make sure we were meeting expected price. Then we planned strategy before auction and strategy during auction. That was a very big eye opening and I really enjoyed that experience!
We were recommended by one of my friends and also online forums recommend Parker Buyers Advocacy. Now I recommend Parker Buyers Advocacy to our friends and family.

M.C
Lisa and her team did a great job in helping me purchase a residential property recently. Their expertise have resulted in time savings with the property search, dealing with property agents, and getting realistic market information with pricing and auction strategies which would be difficult on my own. Having worked with Lisa previously, the after sales service was also helpful e.g. advice on potential renovations, assistance with selecting a rental agent.
I really appreciated the time savings from narrowing down potential properties for consideration along with their market expertise in dealing with property agents, auctions and understanding current pricing. I thought Melinda's and Lisa's perspective complemented each other well and was interesting to see different thoughts.
Parker Buyers Advocacy offer unique after sales service. Immediately after purchase Karen stepped in to help with insurance requirements and selection of property agent was helpful. My last purchase with Parker Buyers Advocacy was a couple of years ago and they continue to provide me with support & advice about potential renovations.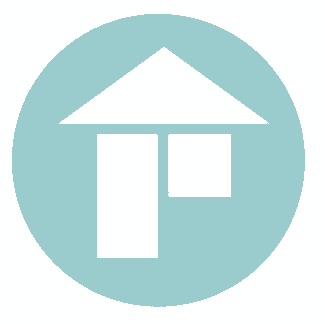 Anonymous
Parker Buyers Advocacy came highly recommended to me by other clients.
Lisa is a pleasure to talk to and always ensures that we understand the process and ongoings. She's also really good at picking what we're looking for in an investment. As this was my first purchase in Victoria, Lisa was very patient and explained as we went along.
Lisa is very good at what she does and I would highly recommend her team to anyone who is looking to purchase in Victoria. She knows her areas well and understands her clients needs. Thank you very much for your good work! 🙂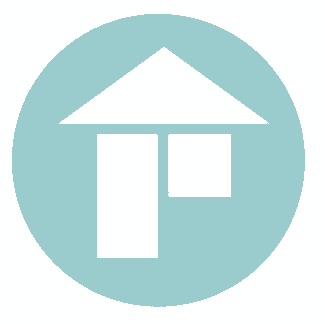 David Correzzola
Being professionally employed, time poor and overwhelmed by investing as it was new to us, my wife and I recognised that it would be better to hire a professional with expertise and success in strategic investing and property education.
Lisa had a fantastic rapport with my wife and I and she was able to help define a clear long term investment strategy which will enable us to achieve our future financial goals.
Very personalised service, works independently and has 100% control of our brief which enables her clients to have full trust and confidence.
Heavily involved in understanding each step of the property process through direct coaching
Provides additional Referral contacts to key professional s and resources to help with your investment strategy and where help is needed.
Lisa provides enough detail for the client to be satisfied and understand each part of the process.
Lisa's exceptional commitment and know how in property investment strategy and education is a key combination to help achieve your financial goals. Her ability to simplify the investment process through a structured process is one of her key strengths.
She builds a great relationship with her clients and makes them feel 100% confident in the process. She involves her clients in detail, and provides them with not only education in investing, but also in the decision making process.
It was a pleasure to work with Lisa and I would recommend her to any person of family embarking on investing in property.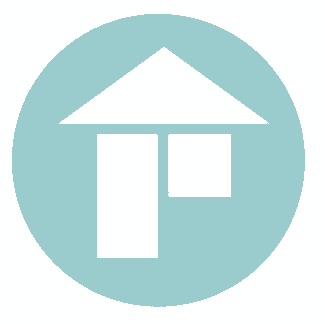 Anonymous
Lisa was very professional and provided a clear communication of her experience and the process.
Lisa handled the end to end process for us. She is very knowledgeable of the suburbs we targeted and created a smooth process of the renovation.
We really enjoyed the end to end process with Lisa. She has a deep knowledge of the targeted suburb and helped us to secure a property that met our brief. She also project managed the renovation of the property for us. The results of the renovation is amazing and it allowed us to find a tenant very quickly. For people who are time poor like us the help of a professional buyer agent like Lisa is invaluable.
"Thanks again Lisa for this great property. It was the first time I saw it on Saturday and we are both very happy.
It met our brief: 'Good property on decent size of land in a good location'
The reno definitively added value to it as well.
You did a fantastic job! The colour of carpet, paint, blinds are all very nice. Everything works very well together."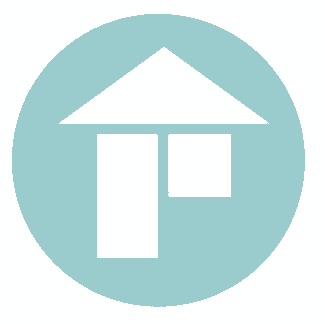 Brad & Stacey Harris
Lisa came highly recommended from someone in finance. We wanted an investment property but didn't know where to start. Plus lead very busy lives, both with work and family. Once we were recommended by a very trustworthy friend, we were confident to choose Lisa.
What we enjoyed most about working with PIP was the confidence Lisa could find what we wanted and the good communication, whether by phone, SMS or email. Parker Buyers Advocacy team were efficient in everything, from finding an appropriate investment, to providing contacts/building inspections/real estate agents for renting….she seemed to have a lot of good contacts, plus knowledge about what we had to do.
Everything is made straightforward, simple, and from our point of view very little effort from our end (we just organised our finances!!).
Parker Buyers Advocacy came highly recommended and we can concur that the experience was fantastic and we would use it again for our next property purchase. The hard work is done, and putting your trust in someone else is a big thing…but already we feel our investment has valued and will continue to, and yet there is no way we would have found this place ourselves.
I am also impressed with the whole package….not only was an excellent property found, but advice/direction/contacts were shared about tenants, agents, tradespersons, rent and more. This was given with no personal gain on their behalf.
If you're determined to find an investment property but don't know where to start, I definitely can recommend Parker Investment Properties.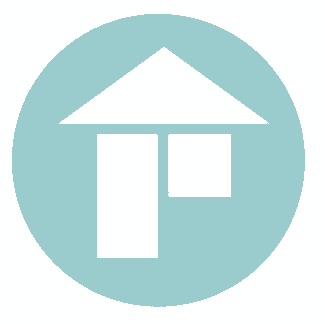 Rina & Deepak Gami
Parker Buyers Advocacy came highly recommended from someone in finance. We wanted an investment property but didn't know where to start. Plus lead very busy lives, both with work and family. We wanted to use someone who was more experienced in Buying and Lisa was referred to me through my networks. Once we were recommended by a very trustworthy friend, we were confident to choose Lisa.
Lisa quickly made time to personally come and see us to get an understanding of what we wanted. We found Lisa to be extremely patient and flexible until we worked out what we really wanted. I think initially what we thought we wanted was not what we wanted and through the process Lisa helped us to understand what we were after by really taking control and talking to us about why we were being so indecisive. The experience was hassle-free with Lisa happy to attend auctions on our behalf and she knew her market extremely well.
We found Lisa to be really easy to get on with. She was extremely professional in our dealings with her. She takes full control of the property search leaving you with really only the main decision to make of whether you want to go for a property or not. The property we ended up with was one we didn't even attend the auction for as Lisa went on our behalf."
We felt Lisa really aims to ensure the client experience is stress free and she takes on all of that load which is really what you want when you choose a property buyers advocate.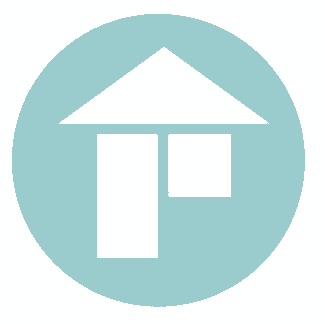 Davin & Lauren
Much needed momentum and confidence
We first reached out to Lisa, because we were ready to invest, we'd done our research but were time poor and wanted to have a professional that knew the area well and could throw resources at achieving the best result.
Lisa gave us some much needed momentum and confidence, with her direct approach. She quickly revealed that she has a great eye for layout, renovation potential, which became invaluable for our end purchase. Her 360 degree service meant we had access to her teams of trades, agents and meant we had the property tenanted within the month of settlement, rented for more than we were expecting.
We'd highly recommended anyone needing a buyers agent that is looking in the Melbourne Bayside area to reach out to her.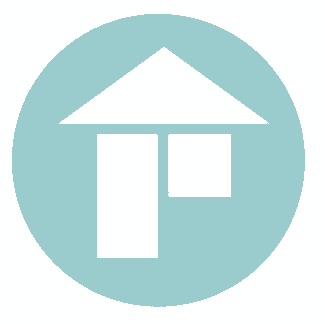 Anonymous
We were referred to Parker Buyers Advocacy by a real estate agent/ friend.
We were able to deal with Parker Buyers Advocacy for a commercial property purchase. It had many intricacies to the auction and purchase which were fully taken care of. We were always kept informed and were impressed with their knowledge.
~
This client required absolute discretion in their purchase. Parker Buyers Advocacy were engaged to successfully secure a property and maintain the clients anonymity from all involved parties throughout the process.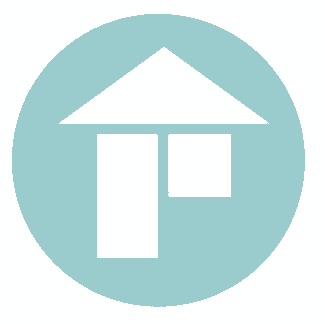 Dr Cathy & Dr Jerad Choo
Truly a Great Experience
Parker Investment Properties helped us to buy the house we wanted, at the best possible price, with minimum effort from us.
Truly it has been a great experience for us, and we think that without the help of Parker Investments we wouldn't have got the house we did, and probably would have overspent our budget and taken a lot longer too."
We were hoping to work with Lisa because her website demonstrated her extensive knowledge, thorough approach and attention to detail, efficiency, experience, and ethics. We were very impressed with Lisa's website, especially her introduction and the information she gave in the downloadable booklet and a few blog posts.
The advice given really made sense. She also seemed very thorough, knowledgeable, and was nice.
It was just what we were looking for, and impressed us much more than other buyer advocates we investigated. She was repeatedly recommended on forums by people who had had used her services.
We got the house we wanted, at the best possible price, and it was all handled so smoothly and efficiently, with minimum stress to us.
During the negotiation we felt very confident in Lisa's approach and were glad she was handling it, as we were sure that if the property could be bought, she would achieve it. It was also very good to have Parker Buyers Advocacy check out properties and talk to real estate agents on our behalf, as they found places and gained information that we wouldn't have, and saved us a lot of effort.
I think the best bit was that we got our house, which really seems perfect for us, but also, the way the negotiations were handled by Lisa was a great relief to us as we didn't have to stress. She was obviously so capable and we had great confidence in her.
Also, the way they checked out the properties and talked to the agents, helped a lot and saved us a lot of difficulty, and sped up the whole process.
And right from the start, we were told that Karen was there to make sure the whole process was smooth, and that was very good to know also, as we felt like whatever came up it would be dealt with easily and as quickly as possible.
The best possible approach was being taken, without any effort from us, and we didn't need to worry about any of it. Lisa's knowledge, efficiency, attention to detail, and incredibly high standards, was brilliant.
Really the whole service you all offered to us was amazing. We can't thank you all enough. I've already spoken of your services to a few friends and family, and would continue to recommend you to others. If we needed similar services again we would definitely call Parker Buyers Advocacy again.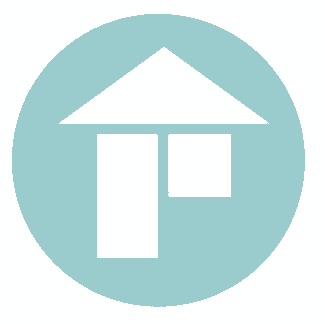 Lindie Oppermann
Living outside of Australia, we really needed an expert hand to assist us with buying our Melbourne property.
Lisa and her team provided brilliant advice on suitable neighbourhoods, budget expectations and all the steps of the process. Their service was very kind, friendly and personal… plus, with their help we secured the perfect home within 2 months!
Expert knowledge
Personal touch
Honest advice
I will definitely encourage any home buyer or investor to make use of their services.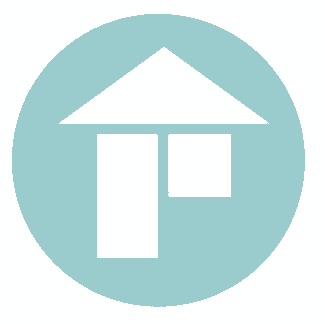 Sharon Lu
Integrity & Dedication
I would definitely recommend Parker Investment Properties to anyone seeking a buyer's agent in VIC. Awesome team to work with.
I was always proactively kept up-to-date throughout the entire buying process from property searching, inspections, analysing each property inspected, narrowing down to one, to building & pest inspection & finally auction/price negotiations.
Great communications

Integrity in their work

Great knowledge in the area

All of the this gave me confidence in the decisions they make
Lisa & Melinda's thoroughness & knowledge gave me great confidence in the advise they gave and decisions they made. Melinda was fantastic to work with as an area expert. Caring, extremely dedicated & has very high integrity with her work.
Thank you Parker Buyers Advocates – Lisa, Melinda and Karen for your support on my purchase!