DO YOU WANT TOTAL CONFIDENCE THAT YOU'RE BUYING A GOOD PROPERTY FOR THE BEST PRICE -AND EXTRA HELP TO SEAL THE DEAL?
You're ready to buy a home or investment property and you feel like buying property should be easy because anyone can do it, right?
But, for some reason, you've been looking at properties and not finding or winning the ones that you want.  
You've probably also bid or negotiated on a few properties already and lost them all. 
This time, you've found the one you really have your heart set on and you don't want to risk missing out on this one too.
The auction day heartbreak is just way too much to go through again. 
But there's also a part of you that feels uncertain about whether the property is a good one or if you've missed something. 
Am I about to buy a lemon? 
The thought of overlooking something is a niggling thought in the back of your mind. Because making a mistake when it comes to property is an expensive mistake and you're especially concerned that you're going to overpay for your property.
Now you can have total confidence that you are buying a good, solid property, at the right price. 
If it would feel like a relief to have an expert look over your chosen property, give you an accurate assessment on price & take care of all the negotiations for you, then we'd like to invite you to work with us.
We'll help you understand whether your chosen property is so good that you should give it everything you've got to secure it, or whether something better will come along soon.
It's our job to take away the stress, guesswork, questioning & wondering. 
If you're a homebuyer who has missed out on a bunch of properties already, it's our goal to stop you experiencing the grief & heartache that comes from missing out on your dream property.
If you're an investor or out of area buyer, you don't have to rely on photos on the internet, a friend that doesn't know what they're doing, or a biased real estate agent who is on the seller's side. Our goal is to give you the clarity & confidence that only comes from working with a local professional who understands the local market & gives you accurate, unbiased advice.
You'll have total confidence that you're buying a good, solid home or investment.
When you work with us, you won't just buy any home. It'll be the home that you really want at a price you can afford. PLUS you won't ever have to deal with another selling agent ever again. 
Get everything you need to go from home searching
to
home-purchased
in just a few weeks 
Professional Property Inspection:
We'll thoroughly inspect your chosen property using our 200-point checklist to make sure nothing is missed and that you're purchasing a good property. We'll also take photos of any important things you need to note so that you're fully informed.
Professional Property Appraisal:
Our detailed process gives you an accurate assessment of the property value based on the location, market, competition and sales campaign and loads more delivered to you in a detailed property report.
.
Weekly campaign tracking:
We'll call the sales agent each week to see how the sales campaign is performing. Interest in a property can rapidly change and that affects the seller's price expectations. We'll keep on top of how many other interested parties are involved and use that information to your advantage.
'Preparing you for auction' Guidebook:
This is designed to help make sure you have all your ducks in a row before auction day, so that there's no last minute scramble or stress. You'll have all the logistics neatly laid out for you.
Pre-Auction Negotiation or Tailored Negotiation Strategy:
We'll consider all the important factors that can affect the negotiation and create a strategy that's tailored specifically to you and your unique situation. This strategy will be designed to get you the best outcome possible (and it's nearly impossible to pull off without our professional help).
Done-for-you Auction Bidding:
We'll attend the auction on your behalf and bid up to our agreed limit. We excel at managing the other bidders and the auctioneer to get the best possible outcome and save you thousands.
A Professional Sounding Board:
Got ideas? No worries. You'll have a professional sounding board to bounce your ideas off so that you won't have to worry that your ideas are leading you down the wrong track.
Exclusive Contract Clauses:
Get our exclusive clauses that give you the best possible terms, help you avoid risk and offer you the protection you deserve as a buyer (but you don't get when you try to DIY).
Legal Advocate In Your Corner:
We know the laws and what is "normal" and we know how to protect you. We advocate for you to ensure you're protected so that no-one is dropping you into a contract with hidden clauses that expose you to risk. We get you the security and protection you deserve.
Full Access to Us During The Process:
Got questions? No worries. You will get a direct line to contact us on in case you have questions. You won't need to stress about anything because you have our full support.
Referral to Our Recommended Service Providers:
Get access to our hand-selected team of specialists who have a rock solid track record and have helped 100's of our clients get into their dream home. Best of all, they'll give you special Parker Buyer Advocacy pricing and roll out the red carpet for you.
BUT WHAT YOU'RE REALLY GETTING IS
Confidence that you're buying a good property — When you work with us, you know you're not buying a lemon thanks to our comprehensive inspection process.
Confidence about maximum bidding price — Know the absolute limit of what you should pay before you're overpaying. 
Expert knowledge of the auction rules — We know what the law does and doesn't allow the auctioneer to do and won't be duped into paying more for the property.
Immunity to auctioneer's psychological sales tactics — We have 14+ years experience and know all the tricks. They don't work on us, which can save you thousands.
Clarity around the real price of a property — The quote ranges on a property can be confusing and misleading. You'll get an accurate assessment of the price.
Professional bidding strategy and tactics — We read the situation and apply bidding tactics to alter the possible outcome of what other bidders are going to do next. This can mean wiping other bidders out altogether and saving you money.
A trusted adviser — We're always on your side. We remain calm and approach the task at hand strategically and with your best interest at the heart of every decision.
An expert negotiator in your back pocket — Post-auction negotiations are a high pressure situation. We'll be your skilled negotiators who are calm under the pressure to get you the best possible result.
We spend 10 minutes on the phone together to get to know where you're at in your home buying journey, what challenges you're facing in the process and whether this is the right service for you.
If you qualify for the service you will sign the service authority, power of attorney and pay the service fee.
We'll get together on the phone or in person to confirm all the important details for your chosen property.
We'll also clarify want to do with the property, discuss any concerns you have about the property and whether you're considering renovations. We'll keep that information in mind when doing the inspection
Using our comprehensive 200-point checklist to thoroughly inspect the property and make sure nothing is missed, so that we can give you an accurate assessment of the property.
We'll take photos so that, if there's anything we need to discuss, we have a visual reference so that it's easy for you to understand the key issues.
A core part of our negotiation strategy is knowing how the sales campaign is tracking. We'll interview the sales agent to understand how much competition there is on your chosen property and the vendor's readiness to sell.
This will help us find opportunities to save you money or help you avoid missing out on the property if there's strong competition.
You'll get a custom report that outlines:
Land size
Location
Local property market
Buyer demographic
Calibre of renovation
Recent comparable sales
Vendors circumstances
Development opportunities
Availability of similar properties
Quoted price
Interest in a property can rapidly change and that affects the seller's price expectations, so we'll also continue tracking the sales campaign until the property is sold.
We'll get on the phone to discuss our negotiating strategy. There's so many things that we consider when approaching the negotiations. But you won't need to worry about any of that because we've got you covered.
If the property is going to auction. We will attend the auction on your behalf & bid up to our agreed limit.
Once the offer has been accepted, or we have won the property at auction, we get all the paperwork worked up & send you the final contract to sign or we can sign on your behalf, if needed. The only thing that's left is a phone call from us to celebrate that the home is now yours. (We hope you have that bottle of Champagne chilled!) 
Your last job is to crack the bottle or champagne open and toast to your success!
SOUNDS GREAT! BUT IS IT RIGHT FOR ME?
The Inspect, Value & Buy service is perfect for you if:
You've chosen a property that you really like, but you want to make sure that you haven't missed anything that would mean buying the property is a big mistake.

You don't want to overpay for the property and want a second opinion from a professional to ensure you get your pricing right.

You're afraid that you'll miss out on a property that you really love. You may have lost other properties that you were interested in and you don't want to lose this one too.

You don't want to do the bidding or negotiation yourself and/or want to avoid dealing with the sales agent.

You have a property in mind, but you don't live locally or you'll be out of the area on the day of the auction or price negotiations. You want someone with local knowledge to inspect the house on your behalf. 
BUT IT'S PROBABLY NOT THE RIGHT SERVICE FOR YOU IF
If you have not yet found a property that you would like some help with.
The fee for this service is a fixed fee of $3,500 + GST for properties under $1,200,000. 
For properties over $1,200,000 the fixed fee is $5,500 + GST 
When do I pay? 
You will pay the fee at the start of the service. Once we have received your payment and returned paperwork we will get started.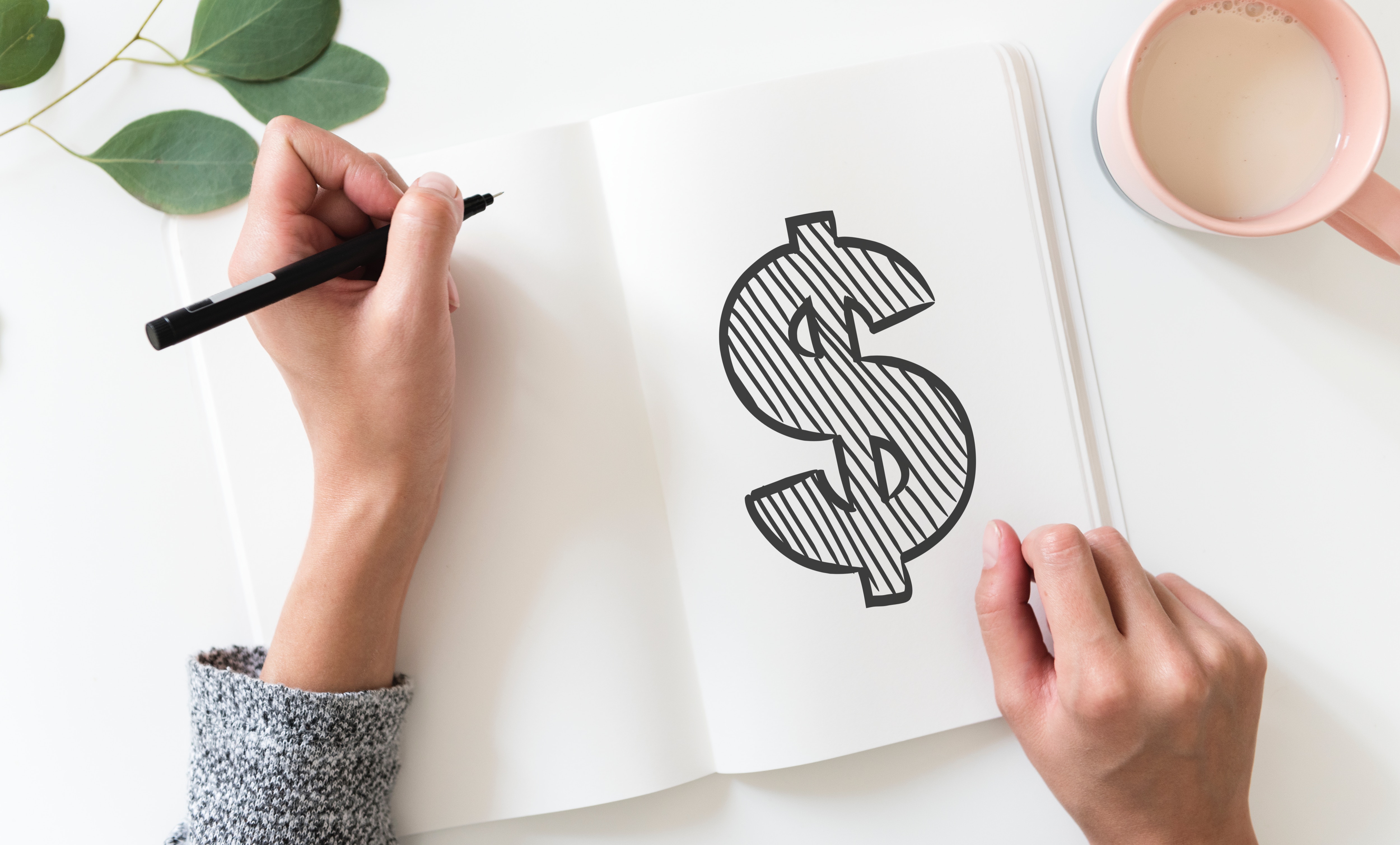 ALL YOUR QUESTIONS ANSWERED
Are you independent?
Yes, you can be confident we are on your side.
We are 100% independent. We do not have affiliations with any developers, builders or selling agents.
Do you sell any property?
No. We do not sell any property. We have worked exclusively as dedicated Buyer Advocates for 14 years.
Are you licensed to work as a buyers agent?
How do I know if Parker's Buyer Advocates are the right buyer's agent for me?
It's really important that you choose an advocate that you trust and work well with.
If you like everything you've read and you like the way we communicate, chances are that you'll like us in real life too. Because there's no shiny, corporate veneer with us, we like to keep things real!  Which means how we present here on the website is exactly how we present in real life too.  This is intentional because we really want to attract clients who are a perfect fit for us, our services and who we really enjoy working with too.
What we stand for
We value honest, real & straight forward conversations. We like integrity, efficiency, respect and we like to do everything with transparency. If we say we are going to do something, we mean it. If we can't, we will tell it to you straight, and we really love it when our clients speak to us openly and honestly too.
If you like knowing where you stand, if you enjoy direct, respectful conversations, chances are you will love working with us. But trust your gut. You already know if you like us!
What do I need to have ready before we start?
You should have
– Your pre-approval
– Deposit saved and accessible (do not have it in a term deposit that you cannot access for another 3 months)
– If you have been looking at properties already have a list of the links of properties you liked and didn't like along with your notes on each property
How/where will we meet?
We will meet firstly over the phone to determine if this service is a fit for your needs. If you qualify for the service we will invite you to an introductory meeting. We can do that in our office in Chadstone or CBD, or we can meet virtually over Skype, Zoom or Whatsapp.
If it's love at first sight you will pay your deposit for the service and get the paper work off the to-do list!
Can you recommend a great broker or bank we can work with?
Yes, absolutely.
We have a whole team of professionals we have worked alongside for many years. After hearing more about your situation and plans, we can introduce you to the broker we think would be the best fit for you.
What if I don't have my pre-approval yet?
We will not commence your search until your pre-approval has been finalised, however if you have submitted your application and are waiting for final approval, now is the perfect time for you to make your initial inquiry with us.
Do you get access to off-market properties?
Yes, yes, yes!
We have a large database of agents who we regularly receive access to off-market, pre-market and soft launch properties through. Our favourite agents will even door knock and cold call suitable homes for you when you are a Parker Buyer Advocate client.
Is the property I want realistic for my budget?
Many of our clients come to us with an idea in mind about where they would like to live and which suburbs they prefer but wonder if it is realistic.
It's our job to help you refine and prioritise your wish list and navigate the options so you end up in the right area in a home you will love at a price you can afford.
You can rely on us to be candid if you're on the wrong track or have unrealistic expectations. In fact, we only take on clients who have a willingness to be realistic and turn away those who won't budge on their wish list, even if their budget will not afford it. It would just be a waste of everyone's time and your money if your dream home didn't actually exist.
I like everything I have read and heard about about Parker Buyer Advocates, what is the next step for me to get started?
If you are ready to make your home buying a breeze, the next best step for you is to schedule a Get Acquainted Call.
This is a 10 minute phone appointment to discuss your requirements and to see if you qualify for our service. If you do, you will be invited to an introductory meeting where we can go over the service offering in more detail and walk through the paperwork required to get you started.
READY TO GET STARTED?

BOOK YOUR FREE CONSULTATION HERE!
Ready to discuss how we can make home buying or investing in property a breeze for you? Fill out the form below and our team will be in touch with you shortly.